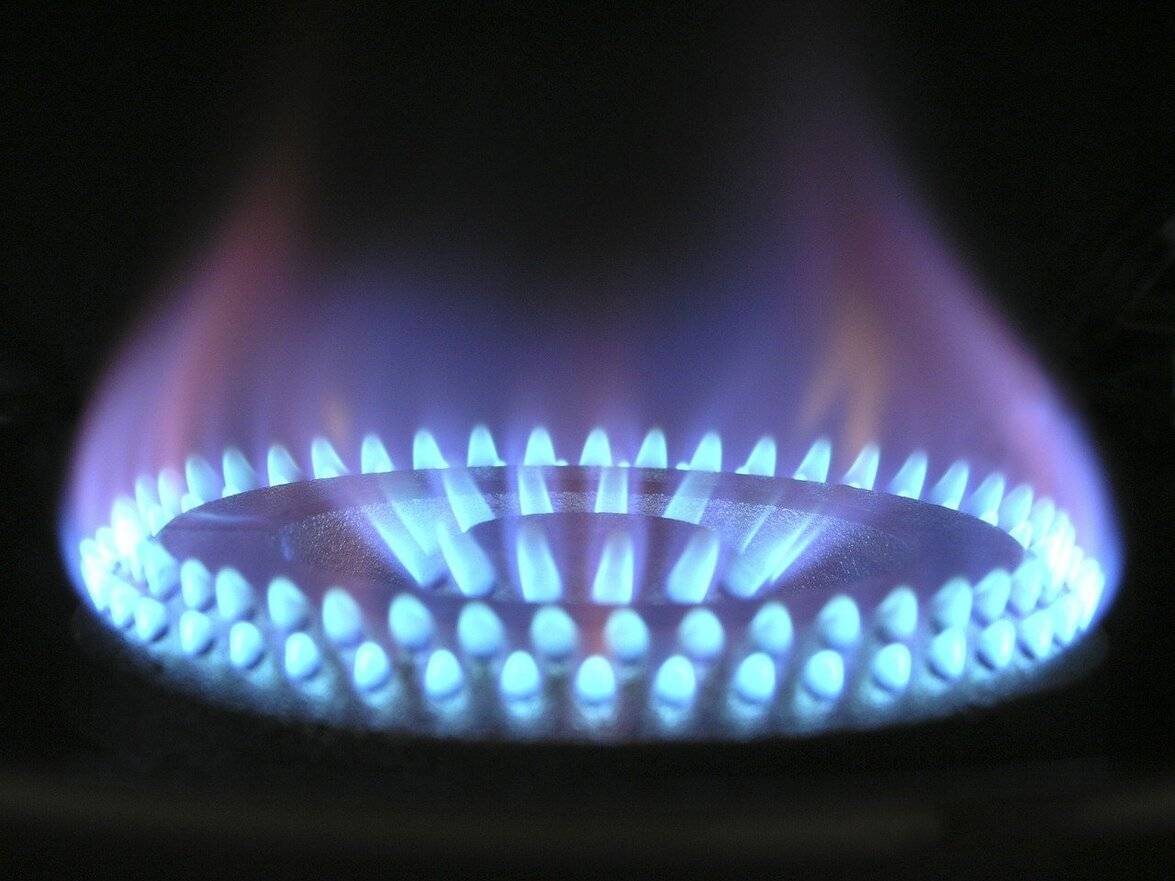 Efficiency Savings
Machine Learning in the Oil and Gas Industry
Machine learning is the ability of an algorithm to learn from data and improve its accuracy over time. It is a concept that is on everyone's minds in today's technological, innovative world.
Machine learning can be used to find patterns in data, which can then be used to make decisions and predictions. The algorithm used to do this gets more accurate as it processes more data. Machine learning is especially useful with data sets that are too large to analyze manually. More accurate results mean more efficient processes, which have benefits for safety, people, the environment, production, and profits.
Diverse fields, such as the finance and transportation sectors, are coming to rely more on machine learning as a way to improve and refine operations. The oil and gas industry is starting to adopt it too, but as of writing it is not yet commonplace. The following explores how the concept could be more readily applied, and the advantages, both financial and environmental, it could bring.
Why should the oil and gas industry use machine learning?
As the global population increases, so will energy demand. Although a global shift toward renewable energy sources has started, and should be prioritised, oil and gas will provide the world with some energy for the foreseeable future. In 2016, 55% of global energy demand was supplied by the oil and gas industry, and by 2040, it is anticipated that that number will increase to 57%.
While a complete switch to renewable energy sources would be best for the environment, that reality, unfortunately, is still some years off. In the meantime, as the transition is underway, machine learning should be deployed in oil and gas to help improve safety and efficiency in the industry's coming years.
Not only could it ensure that energy is produced as efficiently as possible, it would reduce the industry's environmental impact and mean that higher volumes of energy could be produced at a lower cost than ever before. But how?
如何在石油和天然气行业使用机器学习?
Because of the number of processes associated with oil and gas production, machine learning has many possible uses in this industry. Some examples are included below.
Predictive maintenance
In many companies, maintenance is addressed on a reactive basis rather than a proactive basis. Equipment is repaired when it fails instead of maintaining it before it fails. A reactive approach can lead to damaged equipment and unexpected downtimes.
机器学习可以帮助公司通过建模传感器数据来解决方案来预测维护,以找到有问题的设备。如果数据集中存在异常,例如在其参数外操作的设备,则可以在损坏之前维护设备。损坏的设备导致安全问题和产量减少。
Predictive maintenance can also reduce environmental impact. Well-maintained equipment fails less, so fewer spills happen. Spills in the industry can be almost impossible to completely clean up and can have far-reaching effects on people, water, animals, and soil.
Data trending
机器学习可用于趋向于数据以确定最佳操作条件。例如,采用蒸汽注入,其中蒸汽注入油藏以加热它,使油较少粘稠。
Engineers are responsible for determining the flow rate and temperature of that steam. They must identify which combination of steam flow rate and temperature bring the most oil to the surface. The optimal combination can change daily. Instead of having to continuously test combinations, machine learning could be used to model the reservoir and calculate the optimal combination, saving time and money.
测井
当测量探针降低到油井的井筒中时,产生良好的原木。这些日志用于收集有关周围环境的信息,包括井深度和储层中的油量(称为油状物)。
In an area where no wells have been drilled, an exploratory well is used to see if there is oil or gas in the area. If an exploratory well is discovered to have oil or gas, more wells, called development wells, are drilled because the area has been proven to have oil or gas.
Economics are a major driver in the oil and gas industry. If an oil well is not profitable, the operator will usually choose to abandon it. Development wells don't always live up to expectations.
机器学习可以帮助更准确地确定井的生产潜力。随着机器学习产生的更准确的预测,如果抛弃的发展良好,浪费了较少的金钱。
Despite a worsening global climate crisis, oil and gas companies will continue to drill wells until stricter regulations are enacted and oil and gas companies are priced out of drilling. Because machine learning helps to select better wells, fewer wells destined to be abandoned would be drilled. There would be no need to worry about emissions produced from these wells or any spills if they were never drilled.
Warning systems and anomaly detection
Contaminants in oil wells are a major problem in the industry. They can plug the wells, leading to a slowdown in production. Machine learning can be used to model contaminant concentrations and identify the source of a problem.
Machine learning was used for just this purpose off the coast of Norway, for example. Chalk silt in the seawater was plugging the wells, and the models that were in place were not specific enough to make accurate predictions about future clogs. Machine learning was used to develop a better model so that chalk buildup could be identified as soon as it started. This kept production rates up and kept equipment undamaged, saving the well operator up to $15 million a year.
现场工人的风险识别与缓解
石油和天然气行业充满危险,特别是对于前线现场工人。它们可以暴露于毒性气体,例如或被捕获在机械中。
Luckily, machine learning can be employed to mitigate these risks. How risk presents itself in the field can be understood, which allows for potential sources of risk to be identified. These sources of risk can then be addressed to maximize safety potential. For example, machine learning could monitor video footage to see if there was somewhere where leaks kept forming. A better protocol could then be developed to address those leaks, which would safeguard field workers.
能源效率
它需要精力生产石油和天然气,以及很多。例如,使用天然气作为原料生产注射孔中使用的蒸汽。电力由蒸汽驾驶涡轮机产生,这再次使用天然气生产。
不幸的是,能源效率在行业中不到100%。有很多浪费的能量,例如通过放松过程中的热量逃脱或通过燃烧和燃烧和吹风的温室气体。
Machine learning can help to reduce inefficiencies and wastage by pinpointing deficiencies. For example, sources of energy waste, such as heat from an oil reservoir not being used in the oil treating process, can be identified and corrected so that energy can be used towards producing more oil or gas. Fewer greenhouse gases would be vented, which would improve air quality.
Equipment inspection
Equipment must be inspected regularly to ensure that it is in good shape. Although necessary for safety and integrity concerns, these inspections can take a lot of time that could be better used elsewhere.
以管道为例检查管道。有人必须沿着管道的长度走路,以检查它是否需要几个小时。另一方面,无人机可以在更短的时间内检查管道。但无人机并不总是像管道长度的人类一样好。使用机器学习来识别管道的确切路线可以确保无人机可以正确检查管道,允许人类运营商有更多时间做其他任务。
识别油渗漏
When crude oil leaks from breaks in the seafloor, an oil seep has occurred. This oil is difficult to remove from the water and has implications for marine life and the environment.
机器学习可以帮助检测这些渗透,使其影响最小化。2016年,exxonmobil使用人工智能机器人来检测油渗漏。因此,勘探风险显着降低,减少对海洋生物的危害。
Implications for the oil and gas industry
Whether on or offshore, machine learning has significant implications for all aspects of the oil and gas industry. This industry will be a major player for years to come because of the slow shift towards renewable energy. To help with reducing environmental impact and safety concerns, therefore, it is in everyone's best interest—the public, oil and gas companies, and the environment—that the use of machine learning in the oil and gas industry becomes widespread.
Also Interesting

加拿大顶级机械工程公司

机械工程师使用物理和数学原理来设计,分析和维护各种机械系统。在加拿大,机械工程学生通常在加入劳动力之前经历四年的大学教育。毕业后,他们有机会在他们的职业中尝试各种角色,如设计工程师,研究员和顾问。

Corrosion Engineering: a Fascinating, Little-Known Career Option

技术上,腐蚀是通过与其环境的化学或电化学反应逐渐破坏材料。虽然常见认为腐蚀性仅与金属相关,但它们不是唯一对其的材料。非金属材料,包括塑料和玻璃,也可以腐蚀。

How Has the Coronavirus Made Entering Engineering More Difficult

2020 was an unprecedented year. The coronavirus pandemic has brought the world to its knees, changing life as we know it. It's been particularly crippling for the world of engineering. A global economy in recession has forced many companies to rethink their operations. For new engineers, this organizational rethinking has led to fewer career opportunities.